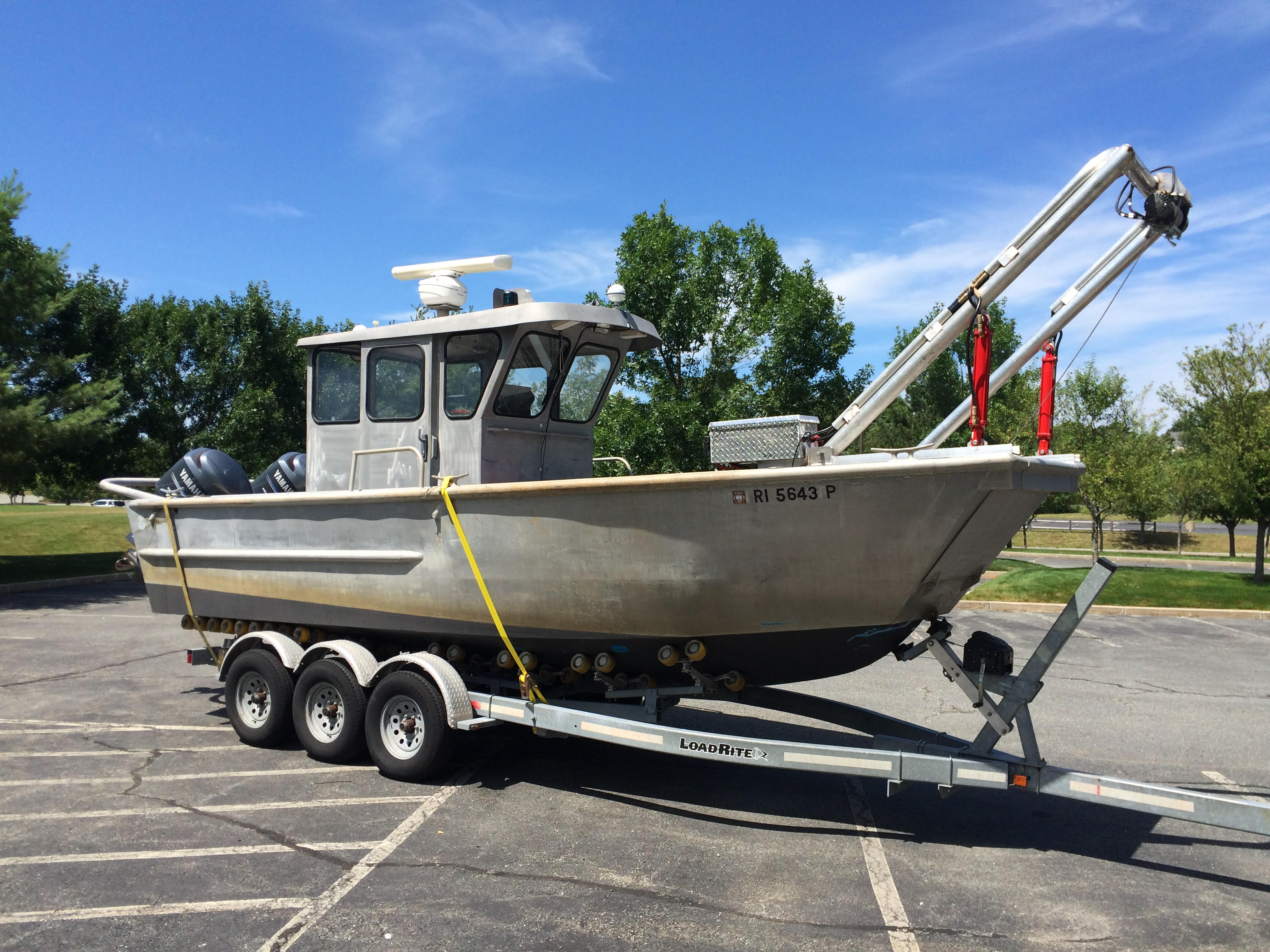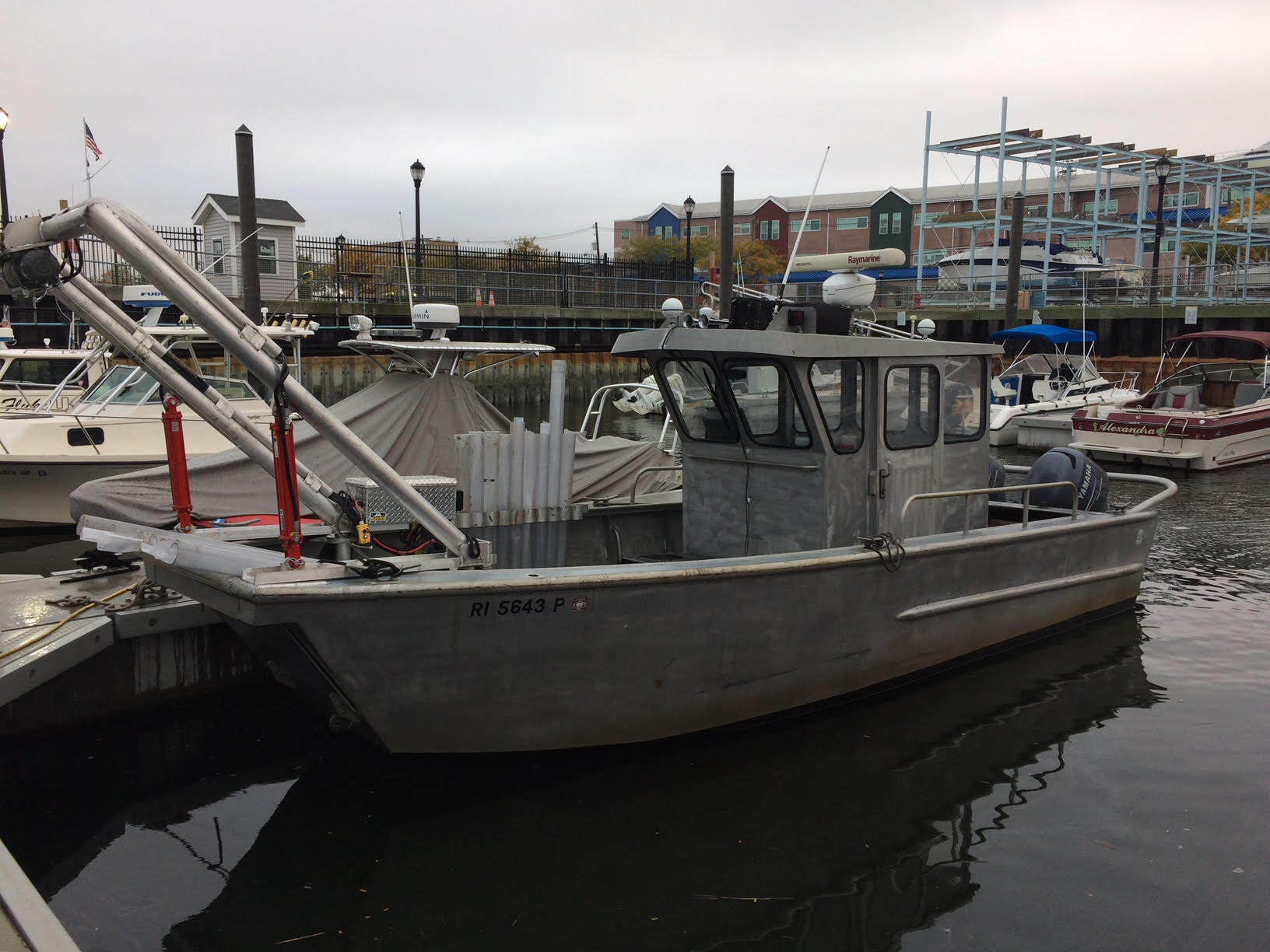 Click to see all images
Product Information
Manufactured by: Thomas
Product serial number: N/A
Condition: Good
Year Purchased: 0
Product description: Aluminum Work Boat:
150 HP Yamaha 4-stroke motors; DC-Hydraulic A-Frame
on bow; DC-Electric 12,000 lb
winch; Manual bow door/ramp. Full electronics. New-ish tri-axle trailer.

Good condition. Engines have less than 200-hours of use on them. Hull is solid, but splashzone has been
applied inside of bilge to protect against pitting/corrosion.
Seller Information
Name of Poster: Jeff Snyder
Organization/Affiliation: SeaVision
Email: jsnyder@seavisionmarine.com
Address:
151 Martine Street
Fall River, MA 2723
US